Partners – Hotels Online
B&B Consulting works with a range of partners to help your hotel to grow and be ahead of your competitors. We partner with online travel agents (OTA's), wholesalers, travel agents, property management systems, Web designers, photographers to help you bringing you the best of the online world.
Your business is the most important and  our partnerships with the best to promote your business 24/7 on the internet and help you take charge of your business.
At B&B Consulting we know that you need to have your property online with different agents so you can reach different markets. The right room at the right price on the right agent will help you fill in your rooms.
Hotel Booking Agents

Booking.com is one of the biggest OTA's (online travel agent) in the world. They opertae a Business to Consumer model  (B to C) and its present and all over the world.

Expedia is a leading online travel agent that combines all of your travel, from flights to hotels, to car rental. A one place shop for all your travels.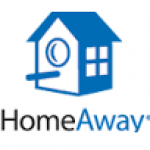 Photography

Luke is a google trusted photographer and will create an amazing virtual tour for your hotel. Get your customers to experience the real feel of your hotel before they check-in.
"Research shows that hotels with more than 30 pictures enjoy 46% more engagement than hotels with 10 photos or fewer".(source Tripadvisor global engagement survey November 2012).
Partners – Hotels Online